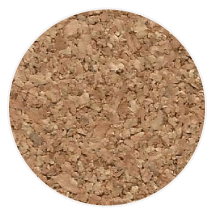 Made out of100% cork agglomerate.
Fully developed in Cork agglomerate, the Cork Traction Pad combines traction, comfort and durability
Patented Technology
We designed a unique pad with an high-level of traction and comfort. The unibody structure build from a single piece of cork increase is durability to the life time of the board.
Needs the Ocean
Cork is tissue and we develop this pad to get the most of its natural matter, that's why this ecoPro Traction Pad needs water.