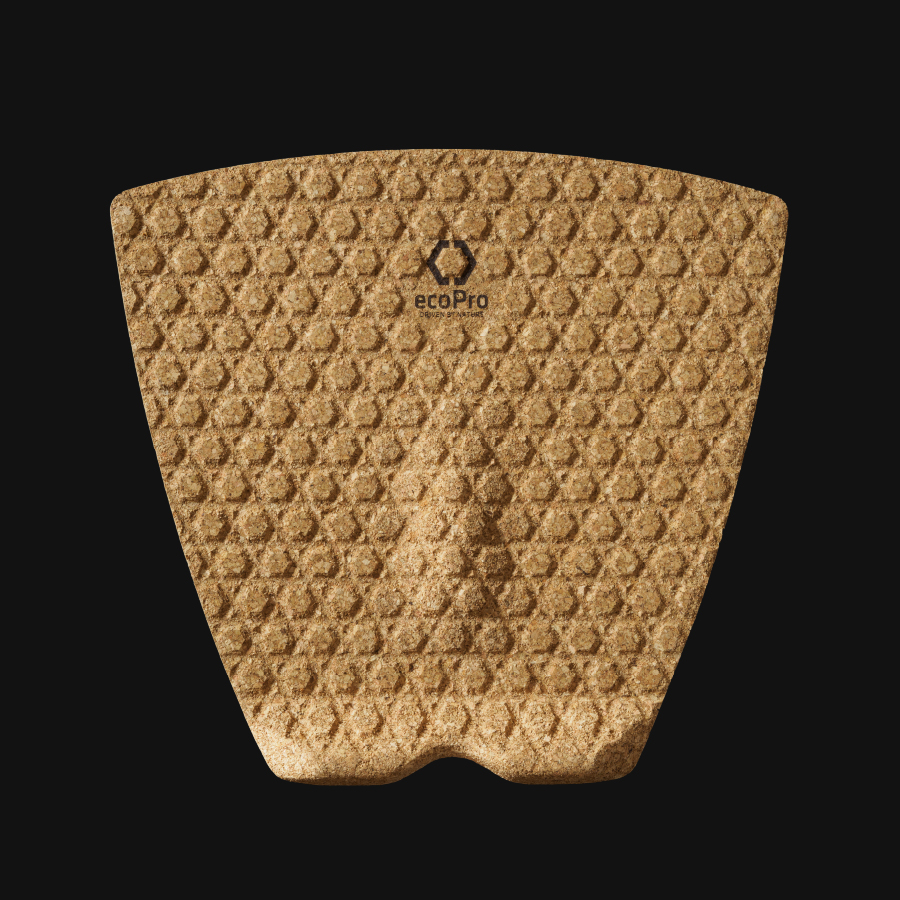 WITH THIS IMPROVEMENT WE
COVER MORE AREA TO DISPLACE
THE NEED FOR WAX.
applying the pad to your board
1. CLEAN THE SURFACE

To obtain optimum adhesion, the binding surfaces must be well unified, clean and dry.
2. LAYOUT POSITIONING

Place the pad on the board and figure out where you want it to go. Mark off the position of the pad. Use the stringer to make sure you've got your pad centered. Peel off the adhesive paper carefully so as not to damage the cork pad.
A safe bet is to put the rear ridge over the center of the middle rear fin.
3. APPLY PRESSURE

Applying firm pressure develops better adhesive contact and helps improve bond strength.
4. DRYING TIME

After application, the bond strength will increase as the adhesive flows onto the surface. At room temperature, approximately 50% of the ultimate strength will be achieved after 20 minutes, 90% after 24 hours and 100% after 72 hours.